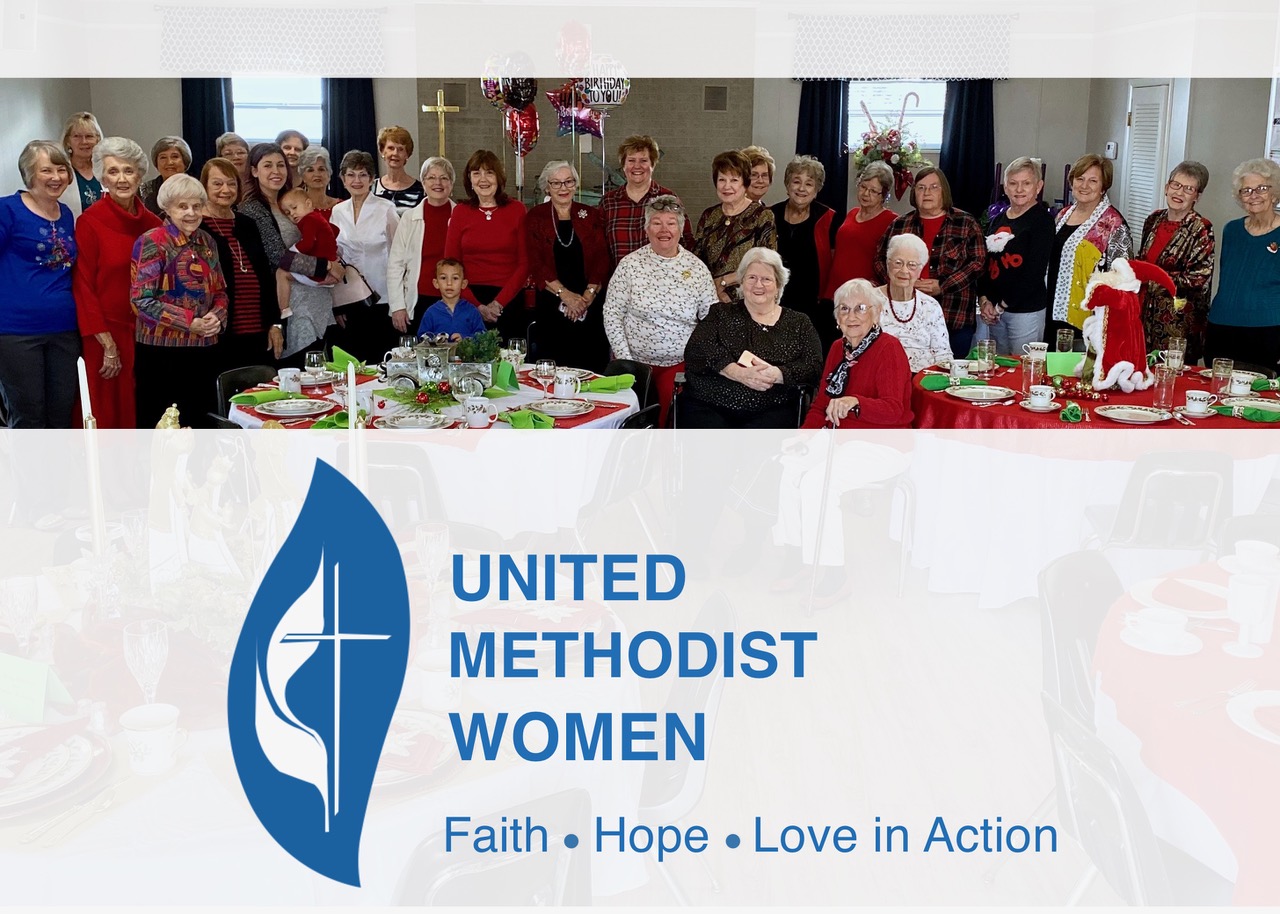 Our Mission:
United Methodist Women shall be a community of Women whose purpose is to know God and to experience Freedom as whole persons through Jesus Christ; to develop a creative, supportive Fellowship, and to expand concepts of Mission through participation in the Global Ministries of the Church.

Sarah Circle
The Sarah Circle was formed in 1976 with the guidance of Mrs. Ann Prater, a long time UMW member. The circle was initially designed for young women, many who were first time moms and many who worked outside the home. The women quickly bonded and became active members. Our ministry is to serve together to fulfill the UMW purpose of ministering to women, children and youth. Through the years, Sarah Circle members have served at the local, district, and conference levels. We enjoy working together on mission projects, locally and globally (i.e. Margaret K. Lewis at Millville Head Start, Panama City Developmental Center, Anchorage Children's Home, Bethel Village, and many more). We invite you to be a part of our mission-centered group.
For more details, contact the church office at (850) 785-1564.

Rebekah Circle
Rebekah Circle is an affiliate of SAUMC United Methodist Women. Our mission emphasis is projects related to women and children. Monthly meetings offer the opportunity for fellowship with other members as well as conducting business and enjoying a program related to missions. Circle projects include delivering Meals on Wheels through the Bay County Council on Aging, sponsoring a church-wide Valentine Banquet to raise money for mission projects, and working with the Sarah Circle on the Fish Fry and Food Festival which is the primary missions fundraising activity. Circle members participate in church mission projects like the community breakfast and Faith in Action Sunday. Other projects are proposed and approved at meetings. Rebekah Circle meets the 2nd Thursday at 9:30 am September through May, except in December, which is a luncheon meeting. We also have a luncheon meeting in July.